 Chander Pahar Travel Desk
Kolkata


This company has a strong team of skilled IT professionals who are well-versed in the building native apps across all niches. As a customer, Our experience was awesome while working with them. Excellent team quality, very innovative, exposed to latest technology, mind blowing creativity. We received best industry standard solution at a very competitive rates. Will strongly suggest to the others to have at-least one experience with them. A good place for software solutions!! Excellent. Service-Quality is very good & customer care support is awesome, nice app solution company. Kaushal Joshi
A.K. Movers


I would like to present this letter of appreciation to Mr. Arindam Bhattacharjee for making "Pooja Darshan" a wonderful App in which we can watch most of the famous Durga Pooja on our Mobile sets only. Moreover due to the Pandemic times this comes as a Big Relief for people like me who would otherwise love to go for Pooja Hopping and catch glimpse of Beautiful creations made by our Artists. I have been recommending "Pooja Darshan" to all my friends. Santosh Lahoti
Share Recove


I would like to thank Mr. Arindam Bhattacharjee for his excellent service, awesome creativity and fantastic team work regarding Mobile App Development. I am very much satisfied with his team performance. His work budget is always competitive. They not only do their job, always help to suggest more better ways to improve the services. Mr. Arindam Bhattacharjee is very experienced and I will surely recommend Intelligent App Solutions to my family and friends. Arindam and his team always there to support us with our project to develop and gave it a proper shape. It would have been impossible to get this stage without their constant help . I will always get response even though they are very busy and will try to help necessary. I wish them all the very best and look forward to work together.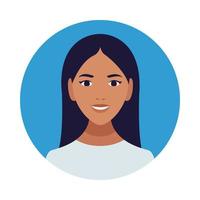 Working with Arin was an excellent experience. He was able to reassure me from the start. His professionalism and work ethic helped to allay any concerns I had. We were in regular communication and he was able to deliver good quality in time and within budget. I will definitely recommend him to my colleagues. Omar - Al - Majali
Jordon


It was really a great project for me, the developer was very responsive, they had no problems with adding new requirements at anything as they are very flexible. I will surely work with you again The team did the best possible job within the budget and location constraints. It was a pleasure working with Arindam. Intelligent App Solution was commissioned to develop a mobile app for the food aggregation business. This required considerable discussion, consultation and tweaks in order to realise an App that can be used by the mass market consumer. Intelligent App Solution have proven to be a flexible and understanding partner at every stage in not only delivering the agreed scope but also accommodating changing requirements on the way. Fantastic Experience!! Great team, innovative, exposed to latest technology, awesome creativity...got best solution at a very competitive rate. Looking forward to work in future also.


I'm highly recommend this team if you are about to build a android app as in my case. They not only did what I asked for, they also recommended other ways of doing it to improve the look and feel. I am very much satisfied with their performance. Great Team. Worked with Intelligent App Solution for an Android App very recently. Excellent Team, good commitment and very strong creative team. I am absolutely satisfied with my App, which is running successfully in Google Playstores. I wish all the best to Intelligent App Solutions team. Especially Arindam the team leader.